This is an ongoing project for quite a while now…
It all started when my department was about to toss a small 19″ cabinet on the trash and I volunteered to take care of it… Suddenly I had this 22 unit hunk sitting in my apartment and only then realized that I should probably get stuff to fill it.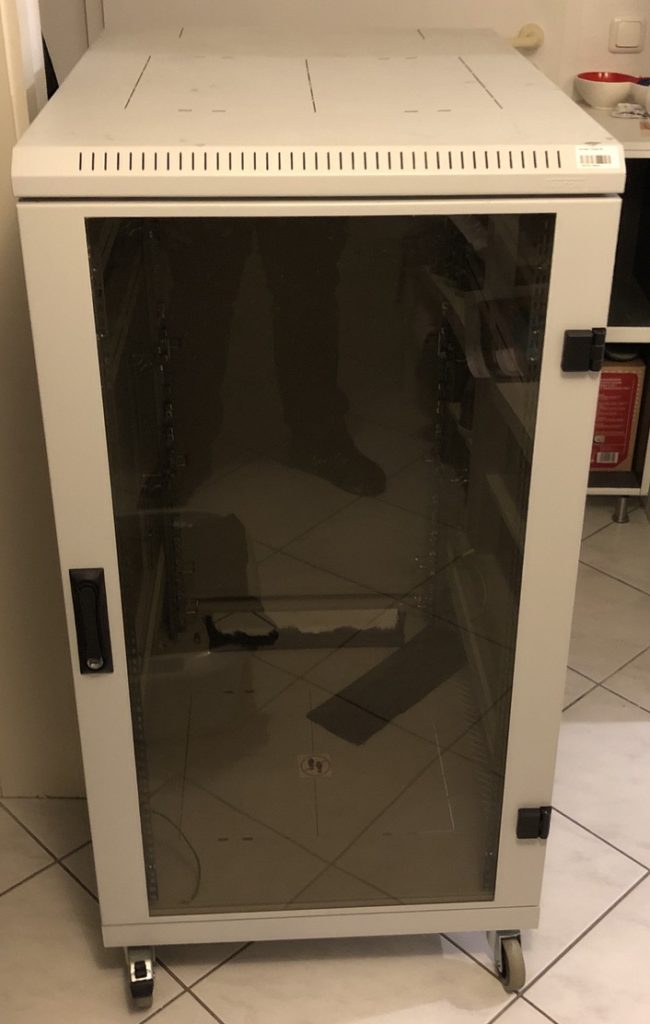 I decided to make it useful but also wanted to it to look nice and geeky!
I was able to obtain a partly broken rack console (part of the built in KVM switch doesn't work anymore but I only use one port anyways) and got a 3 unit storage drawer with the cabinet. It was a start but far from filling it. I started looking around on ebay and stumbled over an offer from a large German provider who apparently replaced all their switches. I snagged two fully working Gigabit Netgear switches with 24 ports each. One of them went into the cabinet, the other one is sitting on my desk now.
I also got keystone panels and ordered keystones from china since simple and cheap will be more than enough for what I planned. And I got cables… lots… of… cables…

My old Mac Mini which runs as a mediaserver moved into the bottom of the cabinet for now and I added a second keystone panel in the back with direct connections to the front one so I can easily patch cables without having to route them through the cabinet.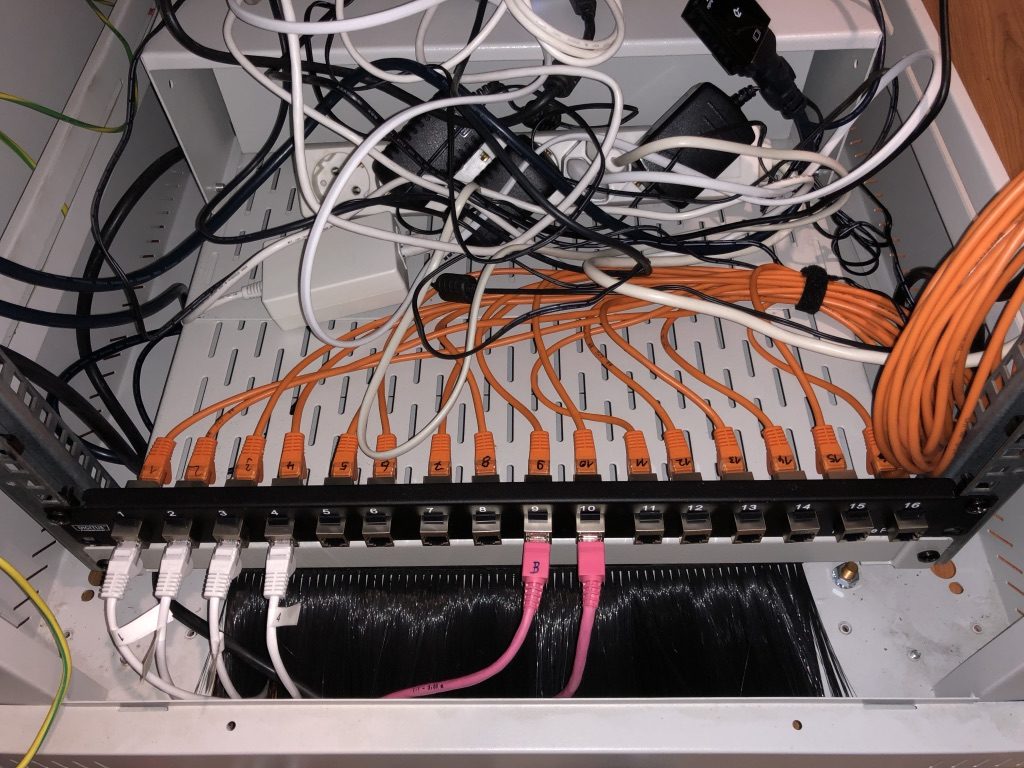 That was phase one of the cabinet but it is far from being done!